Dr. Matthias Götzfried, the Plant Manager, looks down at his tablet. The system has triggered a pop-up report calling his attention to a looming machine shutdown. "The target temperature is currently sinking below a critical threshold," Götzfried said, and immediately notifies an employee. Then he goes back to the tablet's homepage, which is showing an overview of the equipment on the plant floor. Most of the machines are shown in green: That means they are running without disruption and are at target output. The color yellow indicates that a machine is actually in operation, but not at the target output. If the color is red, there has been an unscheduled shutdown. "Thanks to our system, we can locate any error immediately and quickly fix it," Götzfried said.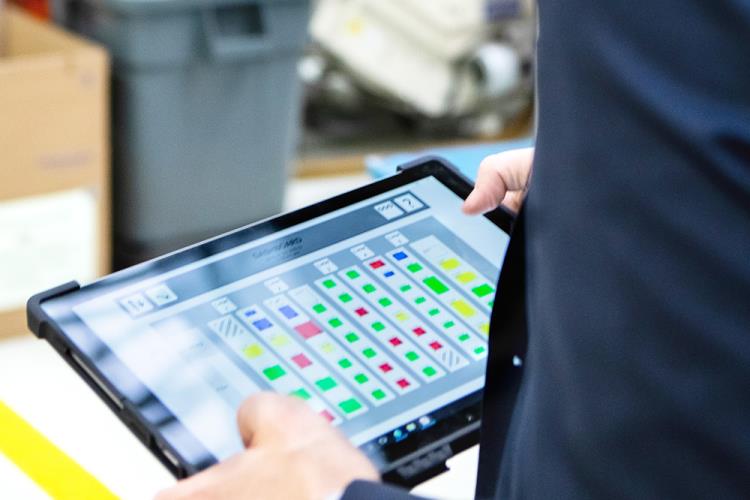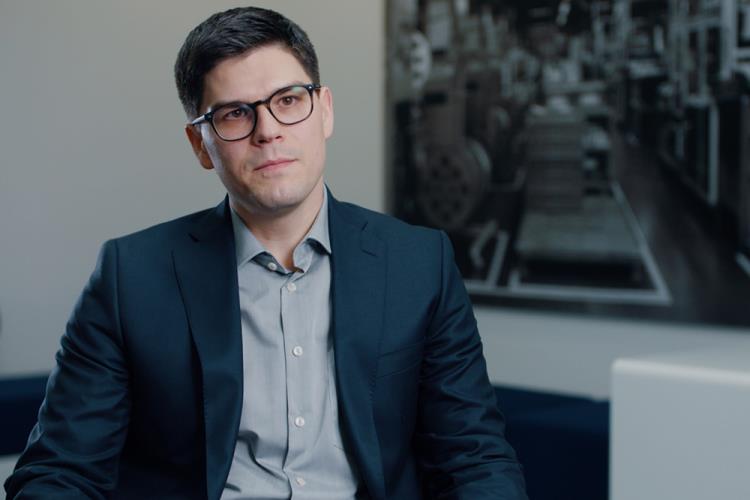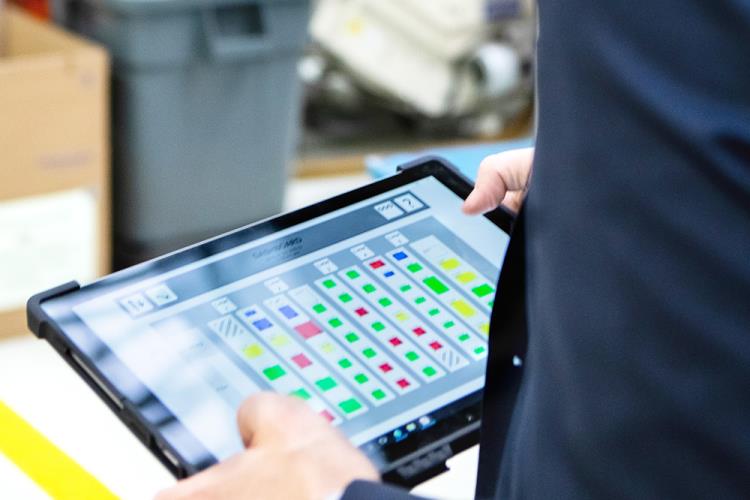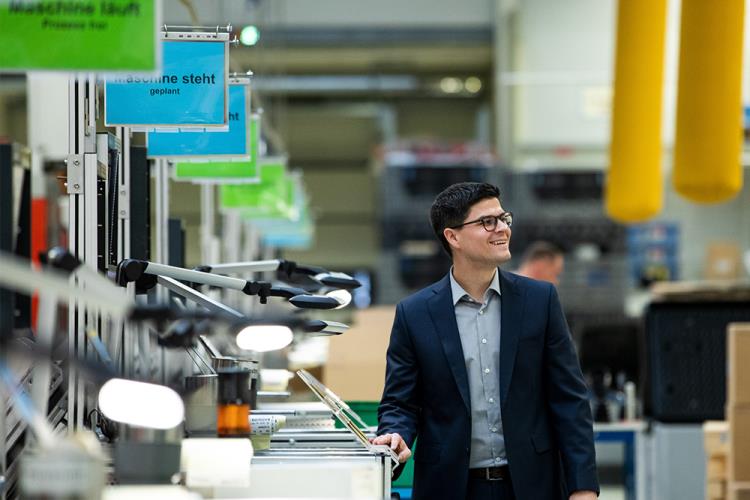 Experts call the software that Götzfried is demonstrating a "manufacturing execution system," or MES. Over the last few years at the plant – the Freudenberg Sealing Technologies facility in Berlin-Adlershof – the system has been introduced and gradually expanded for the manufacture of sealing bellows and axle boots for car chassis. One especially important factor: An MES makes it possible to manage production in real time – and not just to correct errors. It creates a connection between commercial systems and the plant's machinery, making it possible to manage orders. And it doesn't just capture all the relevant operating and machine data – it also collects all the important process data. With the right preparation, production processes, resources and maintenance activities can be managed more efficiently with the data's help, and logistics interfaces can be set up to better align orders with production materials.
MES's biggest advantage is that it directly increases equipment availability and thus output – meaning the number of properly produced parts. The real challenge in digitalizing machinery is that the equipment has usually been amassed over time. "Highly advanced machines are standing there next to older ones that must first be prepared for MES use," Götzfried said. It is also crucial for employees to accept the use of digital tools. The Adlershof plant has a small digital team to help ensure that the programming takes place on-site with the right employees. All the work is paying off. Before the introduction of MES, the plant tallied 4.6 defective parts per million units produced. Thanks to the improvements undertaken with MES, this key operating figure fell to just a single defective part – per 10 million units produced.
In the May edition of our customer magazine ESSENTIAL, we take a look at the way digitalization is changing manufacturing. Read more here.
In the video interview, Plant Manager Dr. Matthias Götzfried explains how a manufacturing execution system (MES) is used to manage operations at the Freudenberg Sealing Technologies factory at Berlin-Adlershof.
---