Some are little more than the arm that they deftly manipulate along four axes. Others are equipped with two arms and can pass components from one gripper to another. But all cobots have one thing in common: These "collaborative robots" are designed to work with people. This has long been an impossible task for industrial robots. For reasons relating to safety, they were kept separate from workers – in cages, no less. But cobots have turned out to be small, lightweight and agile. They are specially designed for small loads and low speeds.
"Freudenberg Sealing Technologies already has cobots in operation at some locations," said Ralf Maisack, who is driving strategic cobot development at FST. "In Luserna San Giovanni, for example, we are using a two-armed cobot that grips and places components." In Weinheim, Process Engineer Markus Hotz has a one-armed robot in his care. "Cobots are especially well suited for manual activities that are repeated again and again," Hotz said.
One of his charges works with a human colleague in Simmerring® final assembly and performs two tasks: It mounts a spring in a Simmerring® and then fills the entire part with the right amount of grease. That may sound easy. But since the cobot was not built specifically for the task, it has to be programmed.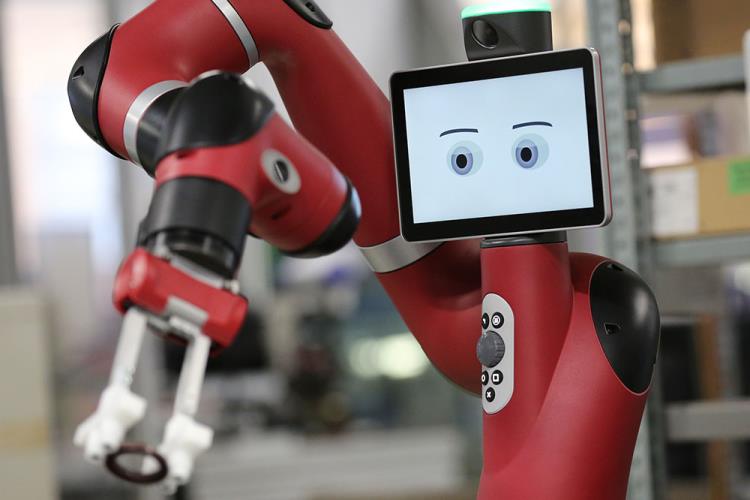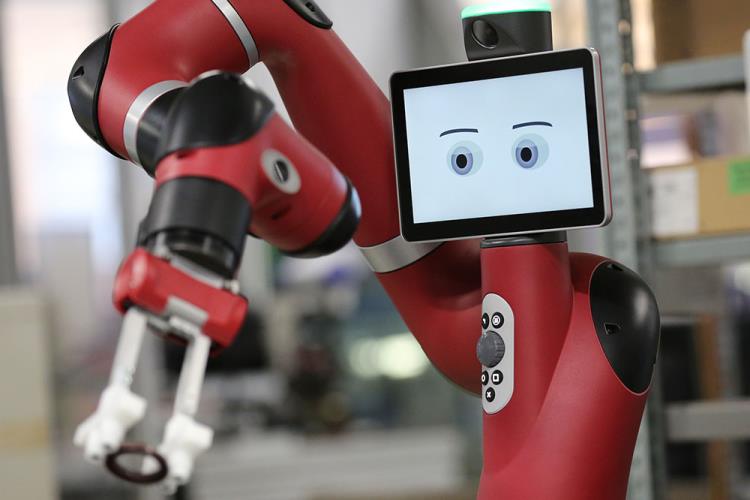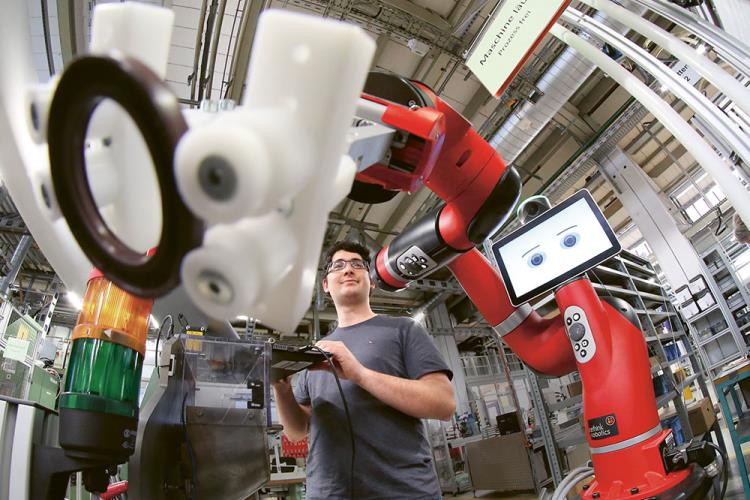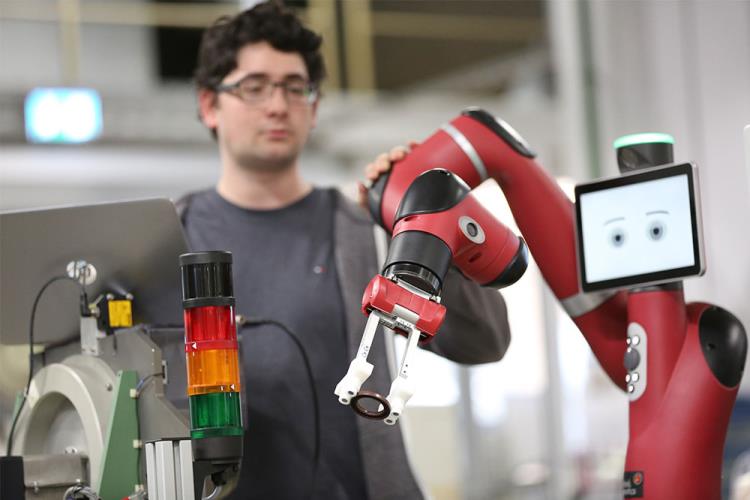 "The cobot is equipped with sensors," Hotz said. If they detect an obstacle, the cobot stops immediately. If the obstacle disappears, it continues to work in slow motion. The areas for the cobot and the human worker are precisely marked with red lines. The radius of action for the cobot is relatively limited at four feet. But that is sufficient for it to do its work. In the final assembly area in Weinheim, the process is stable and runs reliably.
This kind of teamwork has many advantages. The workers can concentrate on production setup, quality control and packaging. They are also relieved of particularly monotonous work. Their new colleagues are not their replacements – they are helpers. "A cobot never works alone – it always works with a human being," Hotz said. "One needs the other."
In the May issue of our customer magazine ESSENTIAL, we report on how digitalization is changing industrial robots. Read more here.
---