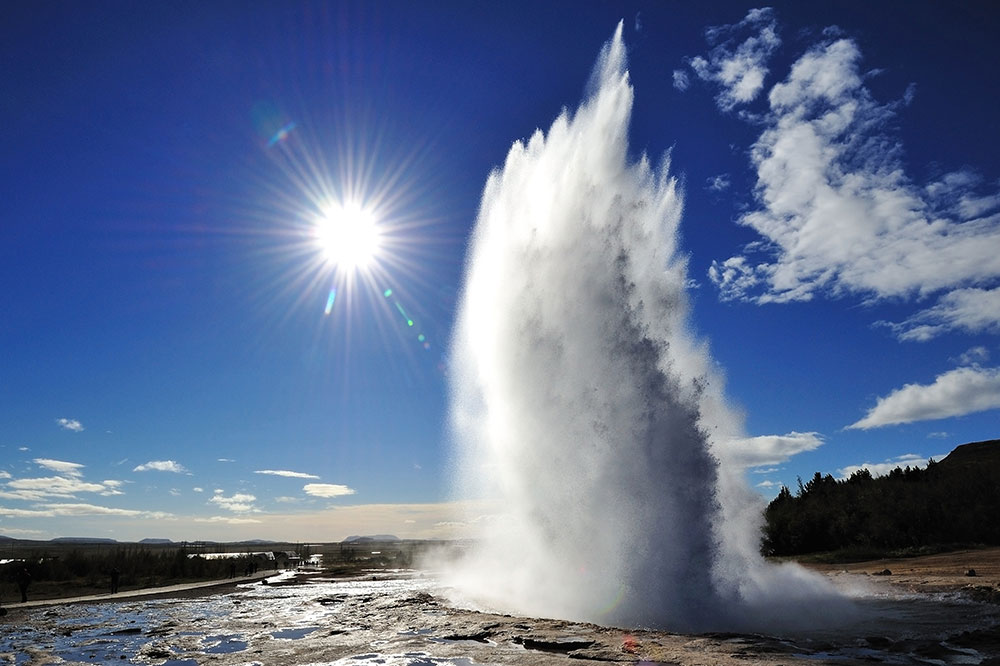 Freudenberg Sealing Technologies is dedicated to sustainability as an essential corporate initiative. The company pursues projects within its global facilities that reduce carbon emissions, lower energy consumption, eliminate waste, promote recycling and support customers in their quest to produce more sustainable products. The company is proud of its growing record of green achievements. Here are seven examples of the many plant, process and product programs that are giving back to planet Earth every day.
GREEN PLANTS
In Reichelsheim, Germany and Kufstein, Austria, millions of "employees" are helping Freudenberg Sealing Technologies eliminate harmful vapors from the atmosphere. The company has installed bio-exhaust cleaning systems at its plants in those cities that neutralize and eliminate solvent vapors through the use of bark mulch microbes. The sites capture the vapors, which are produced during metal cleaning operations, mix them with water and spray the mixture over beds filled with the mulch bark microbes. The microbes digest this industrial cocktail for energy and emit harmless byproducts. The bio-exhaust systems use minimal energy, cost very little to operate and facilitate Freudenberg's ability to meet strict European emission standards naturally.


Winters are cold in the U.S. state of New Hampshire. But the liquefied natural gas heating system recently installed at Freudenberg's Bristol manufacturing plant not only keeps employees warmer but has also eliminated production of more than 4,000 tons of CO2 emissions annually – a 50 percent reduction for the 6.5-acre site. The old system, which had employed obsolete high-pressure steam boilers and fuel oil, was scrapped in favor of efficient, leading-edge liquefied natural gas (LNG) technology, initially phased in by employing propane as a bridge fuel. Because the LNG equipment is installed on the roof, the new system has opened up more than 350 square meters of production space formerly devoted to oil tanks and steam boilers. The LNG system saves operating and electrical costs and has become an important part of an overall plant effort to adopt other sustainability and recycling initiatives.



Out of sight, out of mind? When it comes to waste, that approach wasn't acceptable for Freudenberg Sealing Technologies' Cuautla, Mexico facility. The plant has implemented an ambitious program that eliminates 99 percent of the 148 tons of waste it produces annually through recycling, reuse and a reduction in processes that produce it. Employees recycle rubber, metal, wood, cardboard, plastic and garbage. They use physical and chemical testing to separate inorganic and organic waste and compost organic waste before adding it back into the soil around the site. The project saves money every year but the real value has come from turning Cuautla's workers into dedicated environmental ambassadors. Recently they helped the plant extend its environmental record by introducing a rainwater recycling system that captures and treats rainwater for reuse in operations. In Mexico's semi-desert climate, the effort is good as gold.

GREEN PROCESSES
One of the most environmentally responsible ways to deal with industrial waste is to eliminate its production in the first place. But that's just one advantage Freudenberg's Direct Thermoplastic Injection Technology brings to the environmental table. The process, which uses small, nimble single cavity injection molding presses to make components one piece at a time rather than in large batches, is faster, quieter, less expensive and more flexible while using significantly less energy than traditional batch molding methods. Freudenberg's single cavity net shape molding presses produce perfect component results every time, eliminate the need to regrind components, thus resulting in zero waste, and are easier for employees to operate and maintain. Freudenberg Sealing Technologies' has invested in single cavity net shape molding presses in its U.S. Findlay, Ohio and Schwalmstadt, Germany automotive fluid power facilities, among other locations. This revolutionary approach is the next wave in sustainable, flexible, lean production.
GREEN PRODUCTS
Groundbreaking changes are taking place in the automotive industry in the form of advanced electric vehicle systems. Freudenberg Sealing Technologies expects electric vehicles to reach significant volumes by 2025 and has tapped into its global network of experts to design components that address requirements for optimal E-Mobility success. The company has created several sealing solutions in a wide range of materials for lithium-ion batteries, for example. Other products like its DIAvent seal optimize pressure management in the large-scale batteries used in electric and hybrid vehicles. Freudenberg is also addressing the concern of keeping small volume production of electric vehicles cost-effective. The company's patented Profile to Gasket (P2G) seal for traction battery housings was developed for production volumes of up to 5,000 batteries annually. And dynamic seals are another important requirement in E-Mobility applications. The Simmerring® Shaft Seals featuring a conductive nonwoven element not only saves weight and space but also reduces the risk of a shaft becoming electrically charged and damaging the gearbox and vehicle.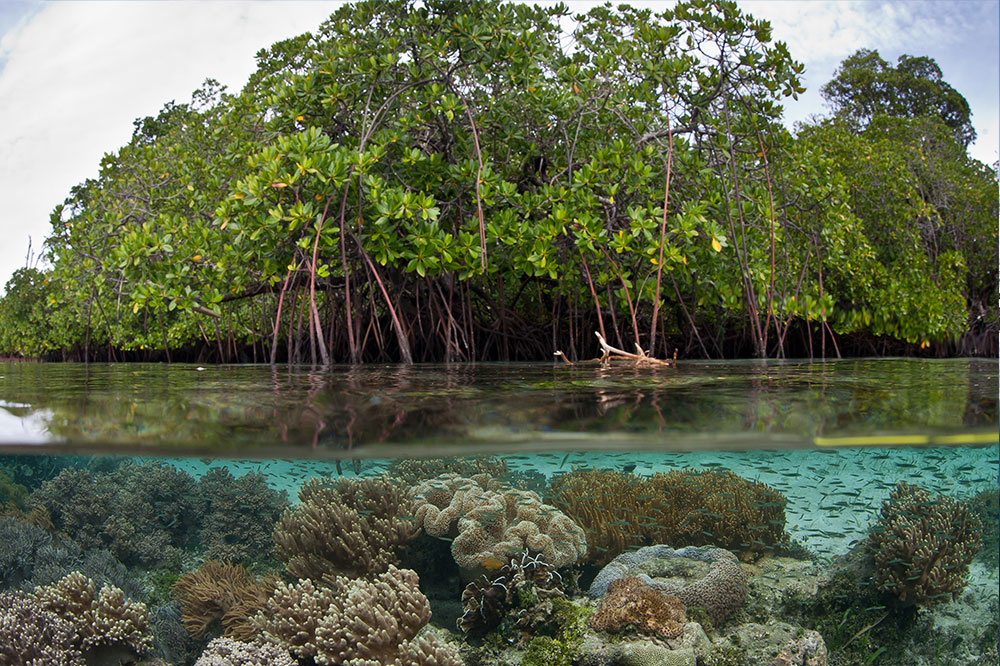 Fuel cells will play an important role in the future of sustainable energy – and Freudenberg is supporting its customers' needs in this emerging market. Fuel cells are electrochemical cells that convert chemical energy from a hydrogen fuel and oxygen into electricity. Because an individual fuel cell produces a relatively small voltage, they are stacked – often in the hundreds with gaskets incorporated into each layer – to produce sufficient voltage to power vehicles and other energy systems. In its U.S. Manchester, New Hampshire plant, Freudenberg Sealing Technologies is producing cost-efficient, high-performance seals and gaskets that reliably and safely seal fuel cell stacks against critical issues like leakage. In anticipation of growing demand for these essential components, Freudenberg has installed new equipment to produce fuel cell gasket-on-plate components that integrate an elastomer seal onto a stainless steel bipolar plate. This year, in an important next step, the company will industrialize gaskets molded onto gas diffusion layers.


Sealing technology opens up enormous potential for making sustainable contributions to the mobility of today and tomorrow. Even as manufacturers pursue alternate fuels and transportation, Freudenberg Sealing Technologies maintains a dual focus on the materials and products needed to accelerate clean and efficient operations in both new and existing vehicle systems. The company's award winning LESS (Low Emission Sealing Solution) initiative offers a myriad of sealing products designed to help customers build more eco-friendly internal combustion powertrains. The flagship Levitex® gas-lubricated mechanical face seal, for example, lowers CO2 emissions by up to 1 g of CO per kilometer during driving. Levitas seals and Levitorq thrust washers, which both rely on hydrodynamic oil film technology, reduce transmission friction by as much as 70 percent compared to conventional components. Other LESS components save weight, address temperature, pressure and blow-by challenges and ease installation complexity. In fact, when it comes to state-of-the-art sustainability, Freudenberg has it covered.
More information on FST's environmental activities is available here.
---