07.02.2017
Racing for the Future - Bethany Burpee Runs to Help Bring Clean Water to Villages in Africa
PLYMOUTH. When Bethany Burpee is at her office at Freudenberg-NOK Sealing Technologies in Plymouth, Mich., her daily role as HR Development Manager is to help ensure that future leaders are cultivated within the company.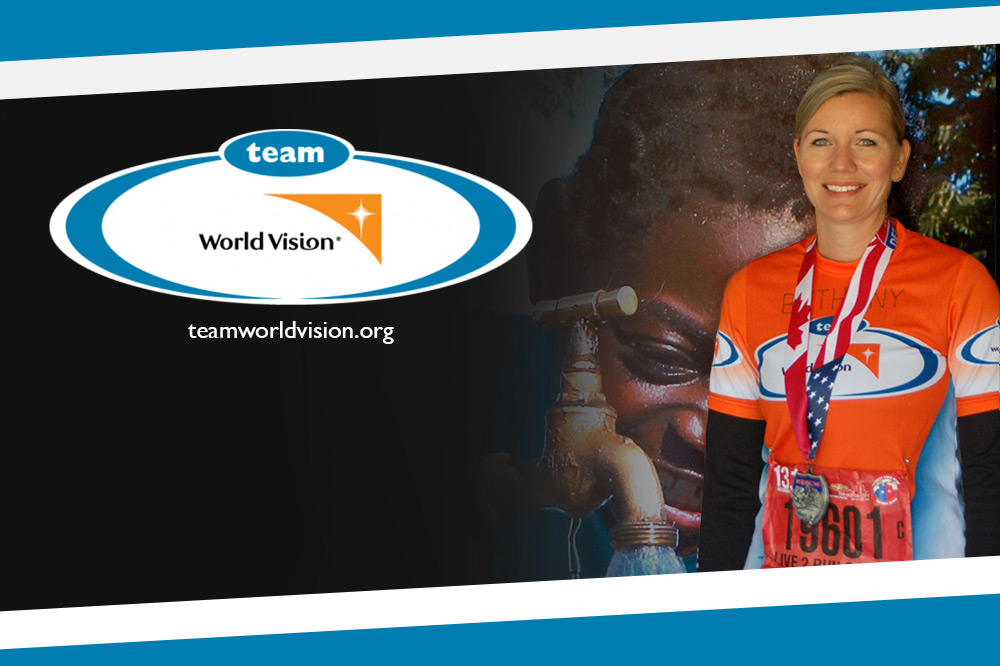 But Burpee is actively involved in another kind of effort to help sustain the future – lacing up her sneakers and putting on running gear in a quest to bring fresh water to disadvantaged communities throughout various sub-Saharan countries in Africa.
The initiative, which is organized by World Vision, an international relief and development organization that focuses on practical ways to raise the quality of life in the communities it serves, involves drilling boreholes, each up to 25 meters deep.
"It's one of the hardest things to accept," said Burpee of the impact a lack of fresh water in a community can have. "Children there are walking miles and miles every day to find water, and it's not even clean water. They miss going to school, and they're at risk of being subject to human trafficking as well. But when they have a source of fresh water, they're able to sustain themselves." Burpee's dedication to the World Vision initiative has always been a family affair, with her husband and children also participating in races and cheering her on at the finish line.
Recently, however, she brought the cause for fresh water to Freudenberg-NOK by encouraging many of her work colleagues to form a race team of their own to participate in the Oct. 16 Detroit Free Press/Talmer Bank Marathon, a series of full and half-marathon races between Detroit and Windsor, Ontario.
Race participants can identify their own charities for which to run and the Freudenberg-NOK team has adopted the World Vision cause. (see accompanying story). Last year, approximately 350 runners ran in the Free Press event on behalf of World Vision and raised more than $500,000 for the organization.
Burpee has been a runner and a sprinter all of her life. She was on the track team at Olivet College, where she graduated. And while a running-related injury has put her on the sidelines for this year's Detroit Free Press event, she and her three children will be cheering on her husband, who will run the full marathon.
Not far from her mind, though, will be the World Vision initiative that keeps her motivated.