First-Hand News?
Obtain news and background information about sealing technology, get in touch with innovative products – subscribe to the free e-mail newsletter.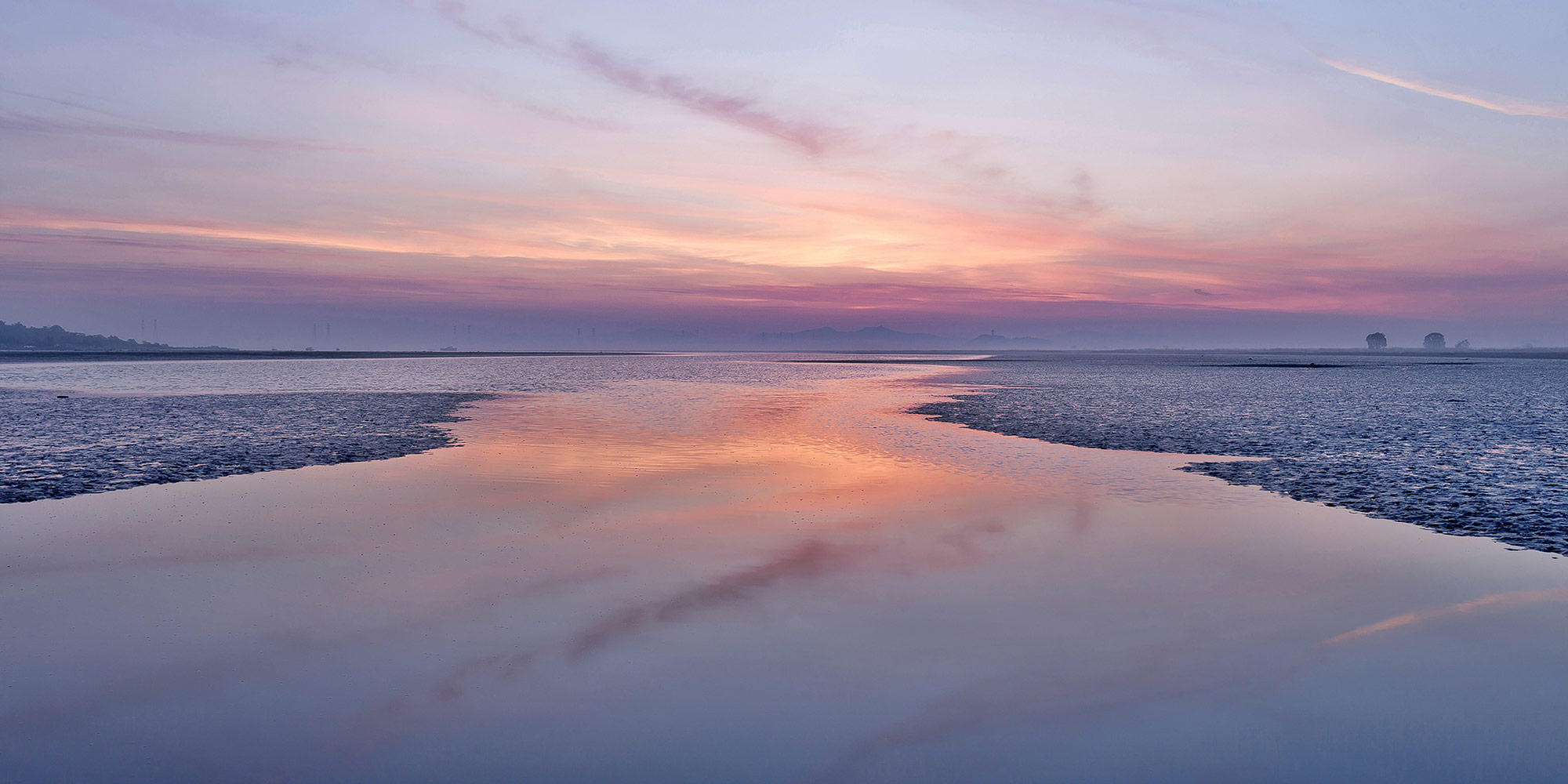 Tides of Change in South Korea
South Korea has long assumed a leading position in large-scale industry and high technology. In the meantime it is turning its focus to renewable energy, and a massive tidal power plant is just the beginning.
It could have easily been built in Shanghai, Hong Kong or Dubai, but the futuristic tower with the round turret looms over Gyeonggi Bay on South Korea's west coast and watches over the world's largest tidal power plant. The conditions are nearly as ideal as those in Brittany – what is now the world's second largest tidal power plant was built near St. Malo in the 1960s. Sihwa Ho was originally envisioned as a government land reclamation project and freshwater reservoir, but it was a disappointment ecologically. The artificial lagoon silted up rapidly during the 1990s, and the water quality continued to deteriorate due to the massive introduction of wastewater of all kinds. As the need arose for regular exchanges of water between the artificial lagoon and the open sea, the plan for a tidal power plant emerged, and its implementation began in 2003. Its statistics are impressive: The tidal amplitude along the 12.7-kilometer reservoir can reach eight meters. The power plant produces 550 gigawatt hours of electricity annually – enough to cover a major city's need for electricity.
Reverse Gear on Greenhouse Gases
Despite the Sihwa Ho power plant's output, South Korea still has to make up a deficit in renewable energy. It has been a pioneer in formulating green growth goals for long time, said OECD Environmental Director Simon Upton in March 2017. But now the country must "turn the vision into reality." Between 2000 and 2013, the emissions of greenhouse gases mainly rose in line with economic growth – by 39 percent, no less. It was the second-highest figure among the OECD states. Possibly inspired by the OECD statistics, President Moon Jae-in took action immediately after taking office in 2017. He eliminated tax incentives for electricity generated with coal and nuclear power. He also promoted natural gas and renewable energy as his top priorities and announced that the country would stop relying on nuclear power.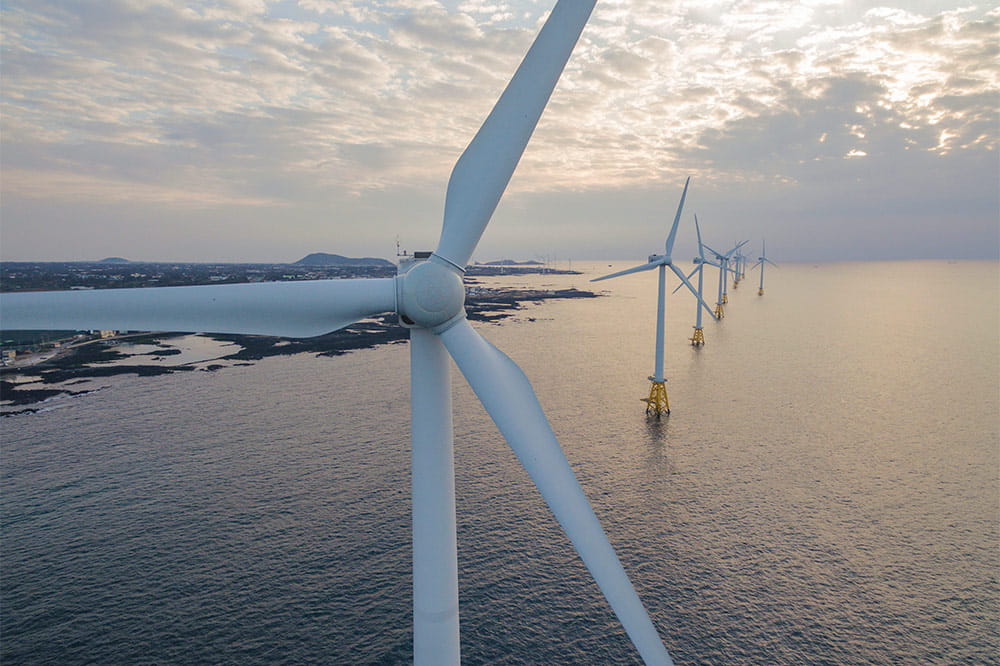 Until now, South Korea, one of Asia's tiger economies, has covered around 70 percent of its growing need for electricity with power from coal and nuclear plants. Renewable sources account for about 6 percent of the total, but its share is due to rise to 20 percent by 2030. Wind power on land and sea will be crucial for this. On a number of occasions, the previous government announced it would build the world's largest offshore wind park with a rated output of 2.5 gigawatts. In 2016, the first South Korean offshore facility, with a significantly more modest output of 30 megawatts, was connected to the grid. In 2022, at the latest, this pilot wind park is supposed to have a total of six installations and supply the 600,000 inhabitants of the neighboring Jeju province with CO2-free electricity.
Homegrown Green Technology
International experts credit South Korea with the will and the potential to move from "fast follower to top player" in science and research. The assessment is consistent with its inclination to use and build up its own development capabilities in the energy sector. It is not only the offshore wind parks that domestic manufacturers are largely developing; South Korean companies are involved with the storage technology that is crucial for state-of-the-art electrical grids. For example, a manufacturer has installed a storage system with an output of 56 megawatts for a large electricity supplier. It is due to be expanded to as much as 500 megawatts in coming years. The goal is to use continually available energy storage units and do entirely without fossil fuels in stabilizing the grid. With this approach, South Korea wants to make another clear contribution to an ambitious and successful climate strategy.
The demand for solutions based on renewable energy, ranging from wind power to solar energy, is increasingly becoming a key development driver.
More Stories About Renewable Energy