The harshest environments, the greatest value
Unique expertise in materials and high-quality standards
Growing. Building. Earth-moving enterprises share similar aspects – and challenges. Whether the critical timeframes are imposed by seasonal harvests or demanding construction or material handling schedules, time is indeed money. There is frequently no room for error.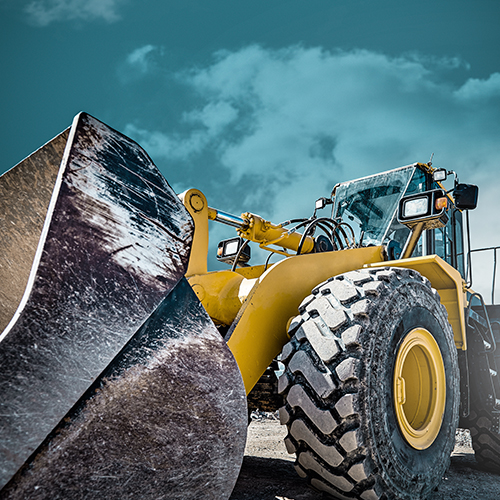 So equipment and systems used in farming, construction, and material handling must be able to stand up to severe conditions when they arise: moisture, harsh weather, radical temperature fluctuations, extended UV radiation, and natural contaminants such as sand, mud, and ozone, among many others.
In addition, the systems themselves may contain elements that can compromise their operation or service life, such as corrosive oils and fuels. Many critical agriculture, construction and material-handling applications depend on the technology that seals them. So the quality and integrity of your sealing systems should always be paramount.
---
Good choice
Customers choose Freudenberg Sealing Technologies for their mobile machinery sealing requirements because it…
has the world's largest product range — Superior design solutions from a single source.
innovates continually — Technological prominence gives our customers competitive advantage.
offers unique expertise in materials and high-quality standards — The end-to-end leader for safe, cost-effective applications.
provides a vast range of integrated services — Integrated support from product development through deployment.
embodies "globality" — Global expertise combined with the knowledge of local market requirements and customer demands.
---