First-Hand News?
Obtain news and background information about sealing technology, get in touch with innovative products – subscribe to the free e-mail newsletter.
More Than a Rescue
Plymouth, Mich. Freudenberg Sealing Technologies (Freudenberg) has a long history of helping its customers with significant production challenges. So, when A.W. Chesterton (Chesterton) – a significant leader in the Fluid Handling Industry – faced an acute shortage of FFKM last year, Freudenberg's engineering and sales teams had no problem offering a solution. The company's portfolio of existing Simriz® FFKM grades not only solved Chesterton's supply crisis but also brought increased performance capabilities and customer value to their products.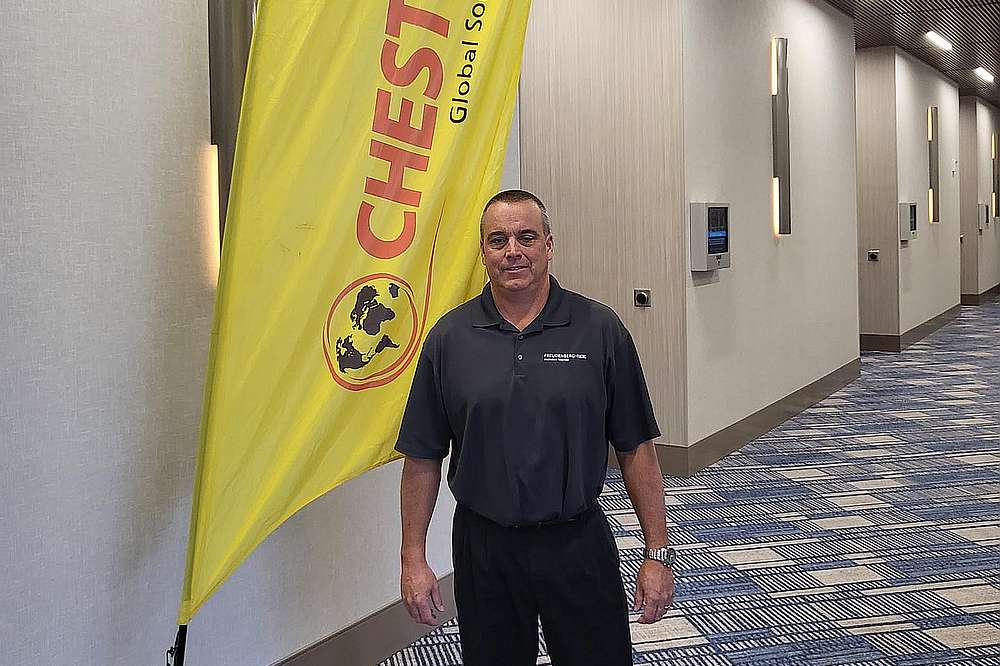 Chesterton, headquartered in Groveland, Mass., is a multi-million-dollar enterprise that has spent the last 130 years following a primary business principle: Increasing the overall competitiveness of its customers by helping them solve real world equipment and process issues. The approach has helped the company grow into a giant in the Fluid Handling Industry, providing seals and services for rotating, stationary, and fluid power equipment to customers in 113 countries.
But in 2020, with the onslaught of the coronavirus pandemic and the resulting health and business chaos that ensued, things at Chesterton unexpectedly changed. Material from Chesterton's existing FFKM suppliers was directed into the semi-conductor industry. The move left Chesterton without a reliable source for the critical perfluoroelastomeric compounds (FFKMs) required in mechanical seals used in chemical processing plants, refineries, and other heavy industrial operations.
"The chemical processing industry is one of the largest consumers of FFKM products in the world, and Chesterton is a very large company in this space," said Jeff Labrecque, Freudenberg Sealing Technologies' Chesterton Account Manager. "Even before supply chain issues, we have been working to build awareness about our Simriz® materials. We knew that the Simriz portfolio was the answer to the company's supply problems, but we needed the right opportunity to share the testing and validation that would convince them."
With existing material opportunities unavailable, Chesterton engineers met with Freudenberg Sealing Technologies' sales and engineering teams to discuss what they could offer the Process Industry leader. The Freudenberg teams set up a technical review day to introduce Chesterton engineers to Simriz. As an existing Chesterton vendor, the Freudenberg teams already felt an affinity with the goals and values the Process Industry leader maintained. They knew they had a unique chance to help their customer through a precarious time by offering a superior FFKM material portfolio and support services.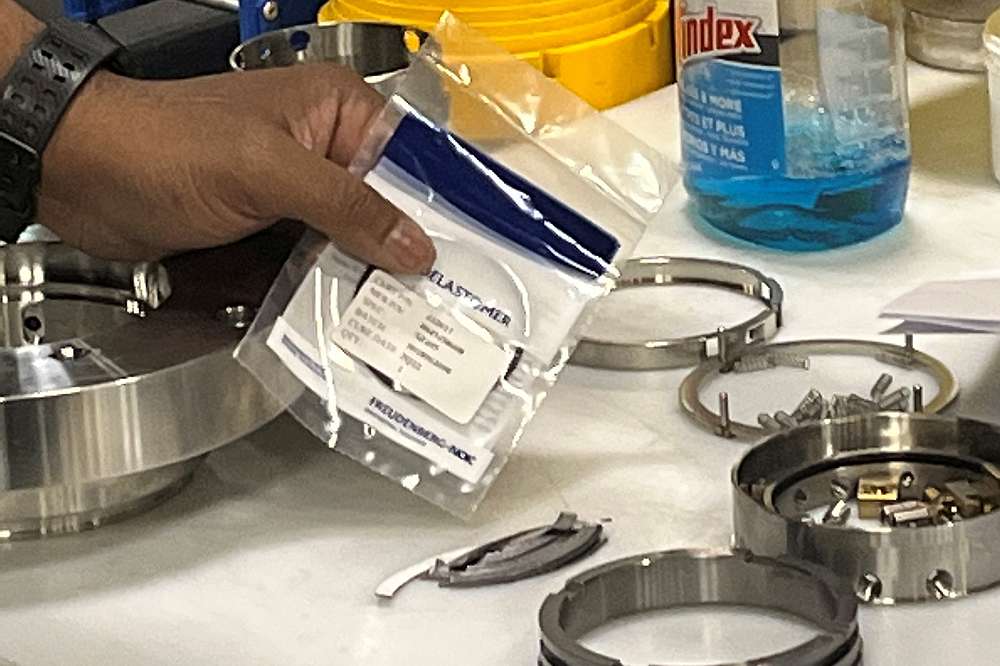 "These are critical applications. When a pump breaks down, Chesterton's customers want it fixed in 24 hours, and Chesterton, in turn, relies upon us to provide materials and seals within that same window. Our Santa Ana (Calif.) production facility offered tremendous manufacturing support to meet these kinds of deadlines, and we quickly reached a decision and solution."
Freudenberg Sealing Technologies is now suppling Chesterton with O-rings in a variety of Simriz materials every month. The material is used by Chesterton facilities in North America and Europe and will be introduced to their other global locations. And during the recent Chesterton Global Meeting, Freudenberg was invited to share its Simriz specifications and validation data with the fluid handling company's distributor network. And Chesterton continues to increase its use of Simriz FFKM across its product lines.
In sharing its own dedication to superior quality, customer service and product value, Freudenberg Sealing Technologies is now stocking AS586 3-inch or less O-rings as off-the-shelf components. Going forward, the sealing specialist will focus on providing an even larger selection of off-the-shelf O-rings for its Process Industry customers.
"Freudenberg's integrated supply chain and overall responsiveness has allowed Chesterton to better serve our customers in critical applications," said Ken Boyer, Global Procurement Manager for Chesterton. Boyer has worked closely with Freudenberg Sealing Technologies on Simriz as a solution to the company's FFKM shortage. The partnership is going strong.
"We have provided Chesterton with an FFKM material that has better performance capabilities in extremely aggressive environments, that costs less than the materials they formerly relied on, and is available now," Labrecque concluded. "We just needed to reach the right people at the right time for everything to fall into place. We see this as a real win for Chesterton and Freudenberg Sealing Technologies."
It's the kind of win that may be priceless in the Fluid Handling's demanding world.
---
Further Articles With These Taggings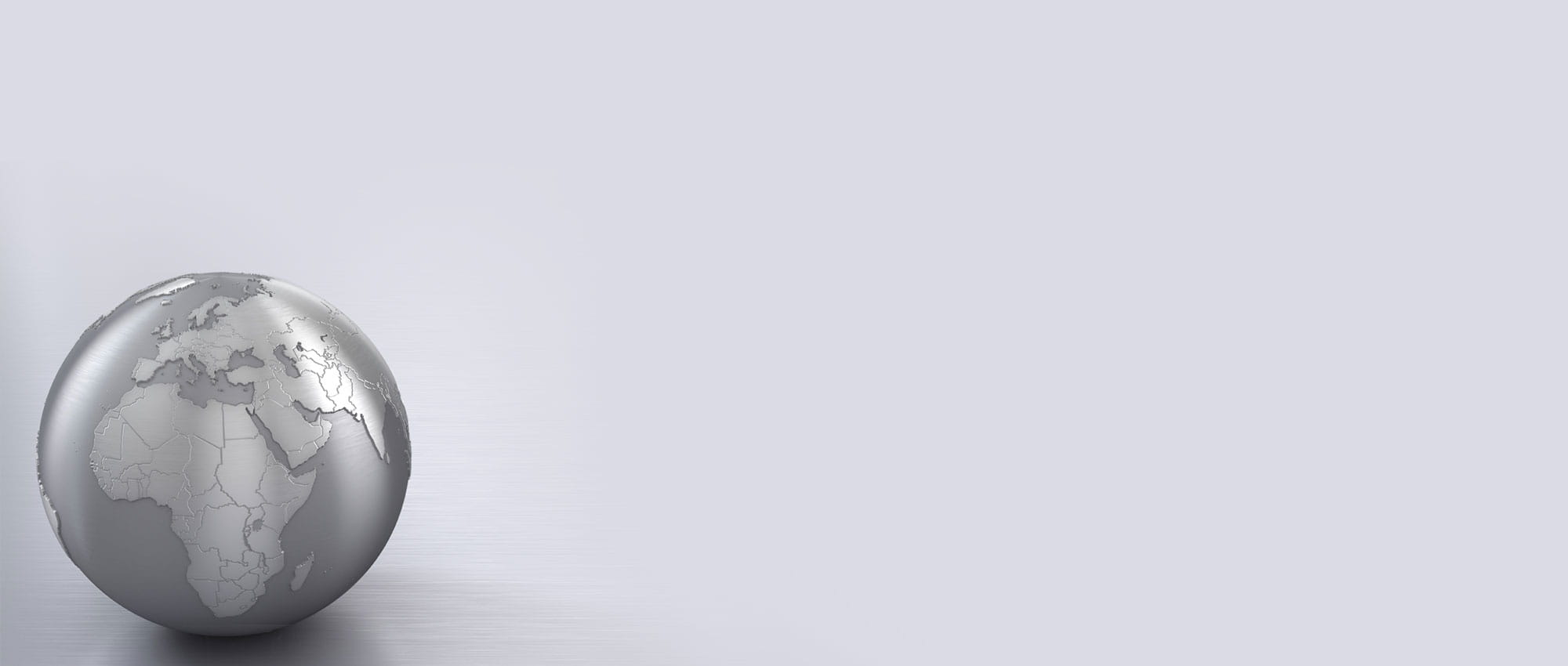 First Hand News
Best of all, keep up with the latest developments
with the Freudenberg Sealing Technologies newsletter.
Subscribe now!