First-Hand News?
Obtain news and background information about sealing technology, get in touch with innovative products – subscribe to the free e-mail newsletter.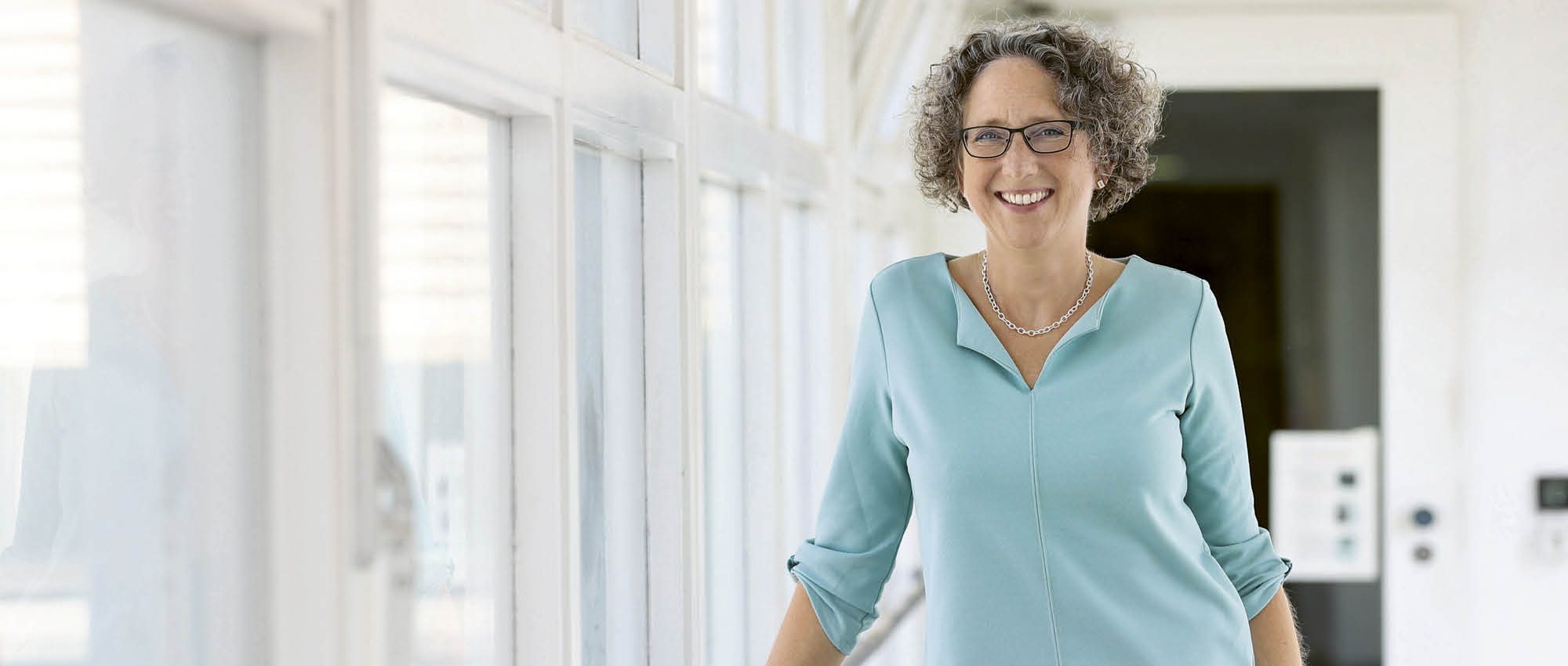 "Innovation Always Takes Teamwork"
What does industry-governmental collaboration have to do with sustainability? Dr. Ruth Bieringer, Vice President Technology & Innovation at Freudenberg Sealing Technologies, is convinced that joint cooperation, expertise and research are key to new, more sustainable developments in the materials field. And if you want to be successful, you have to keep the future in mind.
Dr. Bieringer, what fascinates you about materials?
Dr. Bieringer: The creativity and the inventiveness. You are creating something new. We are coming up with a recipe, and that takes a knowledge of raw materials, processes and the later applications. In our company, for example, we have more than 3,000 active materials alone in our portfolio. Ultimately, it is a multifaceted challenge from every standpoint to design a clever product, to keep designs and processes cost-effective, and meet all the customer requirements. The product stands and falls on the material. If the wrong one is chosen, you just get gruel coming out the back.
Dr. Ruth Bieringer
Dr. Ruth Bieringer studied chemistry at the Johannes Gutenberg University of Mainz and deepened her knowledge of polymers during advanced studies at the University of Massachusetts Amherst. She then earned her doctorate in polymer chemistry at the University of Bayreuth. After holding various leadership positions within the Freudenberg Group, she has overseen the Freudenberg Sealing Technologies' Technology & Innovation – Materials Technology activities since 2020.
Are the requirements changing right now?
Yes, our mission and our portfolio of materials are expanding – because our product portfolio has also grown. The changes are offering opportunities even beyond our classic sealing business. In this case, I am referring to the transformation of mobility and the energy supply. Thermoplastics will replace metal in many fields, and sustainability is steadily increasing in importance. There is also a paradigm shift in the developmental timeframes: Manufacturers can no longer afford to declare a "design freeze" and a "materials freeze" too early, meaning the point after which nothing about the project may be changed.
Why is that?
Because the political conditions are changing faster and faster, to cite one example. Manufacturers have to respond on ever-shorter notice to emissions legislation or recycling quotas. Business processes and innovation cycles are accelerating. That leaves less and less time for development.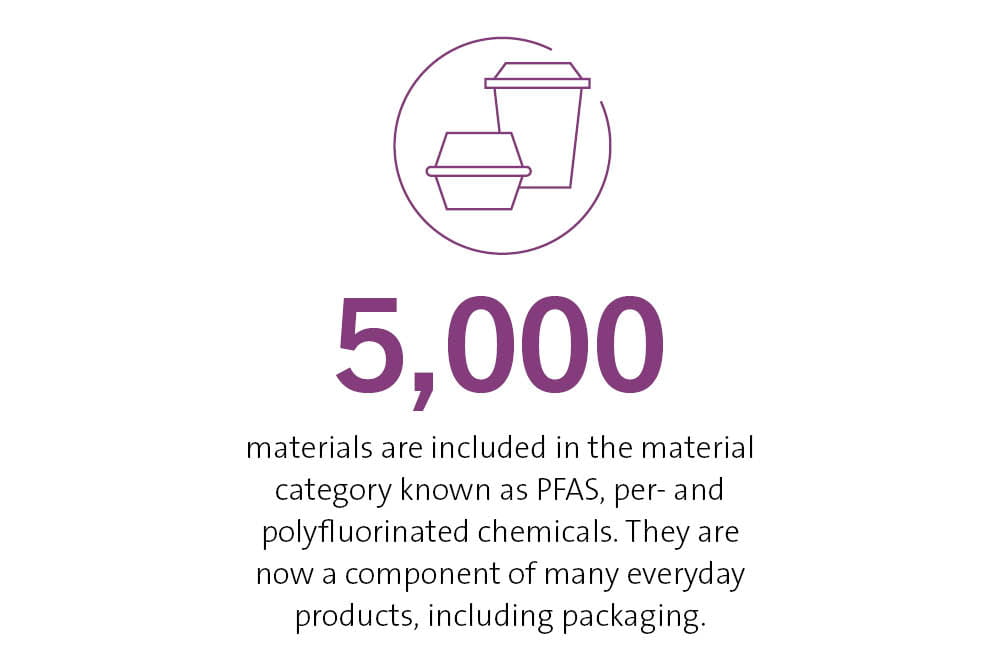 Are materials developed to solve specific problems or is a new material created before people even ask what it might be good for?
Both. There is push and pull. Customers may say a seal swells too much so they want something new. That usually leads to incremental progress: You know exactly what you have to do. Which levers to pull. But this seldom leads to an innovative break-through. That's why we are always looking ahead: What new materials are there? What issues do we see coming? What is the focus of current research? What will the market need in five years? Innovation mostly occurs when people give themselves permission to think creatively and crazily.
What are you thinking about right now?
We know that we are strong in elastomers, so we are considering what we can still do creatively with them. For example, a seal that not only communicates its level of wear but also predicts that it will need to be replaced in two weeks. Or components that don't merely seal but are electrically conductive as well. Or can shield against heat or electromagnetic radiation.
You have just addressed the regulatory landscape – to what extent does this change the work of developers?
It is changing a great deal. For one thing, the scientific knowledge relating to materials is continuing to advance. As a society, we once classified some substances as harmless, but those old certainties are now in question. Chemicals are being restricted or completely prohibited. And this is happening in shorter and shorter timeframes. At present, the European chemical framework REACH is being reworked. Authorities are moving toward the regulation of whole material groups, instead of restricting substances individually. In the future, the issue will be less the risk that a material poses – and more a consideration of its essential uses. This is a general paradigm shift in chemical legislation.
Personal contact cannot be replaced. It will still be part of our work in the future.
So you have to look for alternatives all the more intensively?
Yes, PFAS is the classic example: per- and polyfluorinated alkyl substances. This group includes nearly 5,000 different compounds and is used in numerous industrial processes and products. We know that some of these materials are toxic. But now we are facing the possibility that the entire group could be regulated because these materials are persistent, meaning they don't degrade in the environment. A widely used material such as PTFE would fall into that category. That concerns us.
How complicated is it to find a replacement in such cases?
It can be very complicated because one-to-one substitutes are very rare. People are not using certain materials because they are cool but rather because they have a very special characteristics profile. Fluorine chemistry is unique. Humanity can naturally do without specially coated frying pans or waterproof athletic shoes, but fluorine chemistry goes far beyond that. Entire industrial processes would have to be completely changed.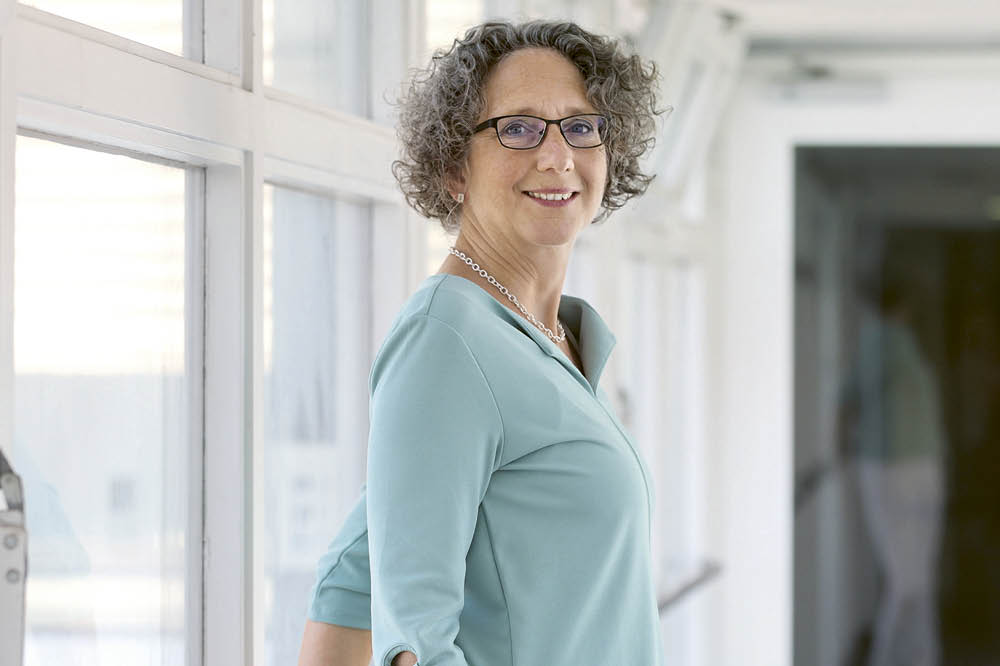 What role is the issue of sustainability playing?
A crucial role. Up until now, many elastomers have been petroleum-based, even down to the present. In broad terms, there are three sustainable alternatives: biomaterials, recycled materials and carbon extracted directly from carbon dioxide. New approaches on biomaterials have recently emerged, and developments in material recycling are taking off. As a producer, we are depending on players ahead of us in the value creation chain to do their homework. But there are some things we can do ourselves, such as avoiding waste and making our processes more sustainable. Here we have powerful levers to reduce our global footprint. And it is in our own interest to optimize costs and performance. We benefit from this ourselves. In the future, sustainability will be an important differentiator in the market. Just like many of our customers, we have set very ambitious goals. We are on an exciting journey.
For a long time, sustainability seemed like lip service.
It isn't any longer. The automakers are far along in this and are requiring data, statistics and supporting evidence from us. What we need urgently is greater standardization so that the figures that say something about the sustainability of our products are actually comparable. If our competitors calculate or extract data differently, it's all pointless.
Who would be responsible for setting these standards?
We see this as the responsibility of the associations and the standardization bodies. For example, the German Association of the Automotive Industry (VDA), or the DIN standards organization in Germany or ASTM in the United States. Alternatively, politicians could step in and take action. We need uniformity. Take the issue of lifecycle analysis. There are already metrics and calculations in that field, but they are so crude that you can't really compare one analysis with another.
Is that a reason why you are so personally active in industry associations and public-private collaboration?
Yes. I am active on the elastomer and thermoplastic elastomer (TPE) working committees at the VDA. The work heavily focuses on materials. Many standardized material tests already exist, but they are often insufficiently defined for our purposes. Officially, the VDA can only make recommendations, but so many people follow them that they often become the standard. So it is all the more important to be active on these bodies and take part in planning.
What we now need urgently is greater standardization so that the figures that say something about the sustainability of our products are actually comparable.
To a lot of people, working on committees and in associations doesn't sound very sexy…
It definitely isn't. A great deal of knowledge is shared in a scientific association like the German Rubber Association or the German Chemical Society, just like many other groups worldwide where colleagues are active internationally. All of these associations are committed to the dissemination of knowledge and are important networks. They promote joint research on fundamental topics and identify trends at an early stage.
Does it make sense for manufacturers to share their knowledge?
It certainly does if the cooperation relates to a VDA recommendation dealing with standards, for example. Perhaps we can make sure a rule is a good fit for our testing labs or applications for our materials. And we do benefit from others' knowledge – it is give-and-take. We embrace technological leadership. We are the ones who want to come up with innovative new products. Our reputation depends on our participation in scientific communities. We want to be a valued contact on new research topics. Networking with external experts is important for this; we need the view from outside.
Innovation needs information-sharing?
If you look back to the last two years, the coronavirus taught us something: We are not very innovative when we're at home. Innovation requires an exchange of views, those fortuitous conversations in the coffee room, where people jump from one subject to the next, and then suddenly, someone comes up with a new idea. Innovation always takes teamwork. The first reliable studies show that we are less innovative when we work alone. And since we won't be going back to the "old normal" – indeed, we cannot – we need channels where we can meet and exchange views. I am very confident about our prospects. Throughout our history, materials development has always been very important, even though the work is protracted and complex. Our customers know us by the names of our materials. You can copy a design. That's much less true for a material.
Learn more about our materials portfolio: www.on.fst.com
---
This article originally appeared in ESSENTIAL, Freudenberg Sealing Technologies' corporate magazine that covers trends, industries and new ideas. To read more stories like this, click here.
More Stories About Technology