First-Hand News?
Obtain news and background information about sealing technology, get in touch with innovative products – subscribe to the free e-mail newsletter.
Will the world's resources be plentiful enough for 10 billion people, all aspiring to lead a prosperous life? Certainly, says Swedish historian and author Johan Norberg. With progress and openness to new ideas and developments, he feels opportunities are opening up.
It is the late 1980s, and Johan Norberg is preparing for his selection as student body representative at his school in a Stockholm suburb. He dreams of a free life, living out in the country. To him, modern, industrial Sweden and its school system seem to be full of constraints. So the 15-year-old creates his own student party, the "Anarchistic Front." In 2001 – he has completed his studies in history by this point – 250,000 critics of globalization demonstrate during the G8 summit in Genoa. At about this time, Norberg publishes a book defending globalization and capitalism. It is translated into 25 languages. That success enables him to make his living as an author. Today he talks about a gradual process of reflection that transformed him from anarchist to liberal. And he describes a key moment in his studies. While doing research in the records of his family, he learned that it only took a single year in the 17th century, a year with a bad winter and a failed harvest, to decimate a large proportion of his forebears. The last remnants of a romantic image of the "good old days" shattered into pieces.
The most important raw material is the human brain, and it is potentially infinite.
Johan Norberg, Swedish historian and author
He says the golden age of human history is in the here and now. With such assertions, Norberg simultaneously inspires some readers and stirs opposition in others. In "Progress," published in 2016, he calculates that 90 percent of humanity at the start of the 19th century still lived in extreme poverty as defined by the United Nations today. That figure has now dropped to 9 percent. Life expectancy has more than doubled in the same timeframe, not just in rich Western countries but as a global average. Enormous progress has been made everywhere in literacy, equal rights, measures to combat violence, and even environmental protection, he writes. The reviews have mainly been glowing, but Norberg has repeatedly stirred outrage. "You have your facts, but I have my own stories," the accusation runs.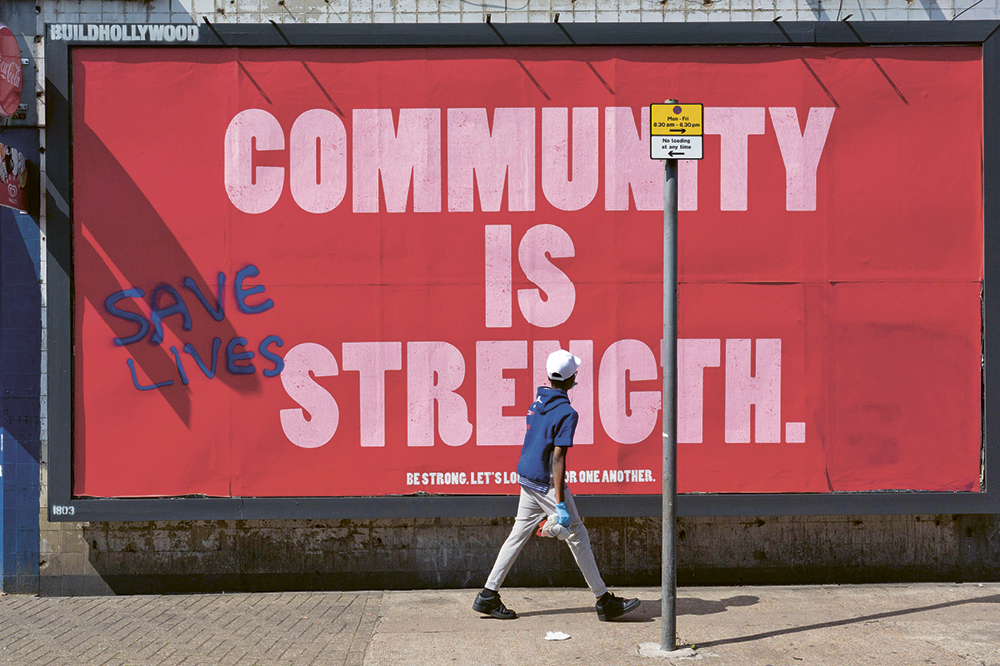 Traders and Tribe Members
In his latest work, "Open," Norberg goes a step further: He points to progress as a function of openness. Drawing on numerous historical examples, he shows that the eras that we define as high culture are all marked by a lively exchange of ideas and goods. Trade is in the very nature of humanity, he says. But Norberg also shows that human development has suffered many reverses. One of the most striking examples: At the start of the 15th century, China had the world's most powerful ocean fleet, with ships far exceeding 100 meters in length. Compared to them, the "Santa Maria" commanded by Columbus would have seemed a mere nutshell. China could therefore have been the country that discovered and conquered the Americas. During the Ming Dynasty, however, the fleet was initially nationalized, and then sea trade was halted. Societies close themselves off again and again. Norberg says this is rooted in a second human characteristic, "tribalism," or putting the welfare of one's own tribe ahead of everyone else – and ending up achieving the opposite. With its autocrats and trade conflicts, isn't that exactly the track that the world is on? "This duality of human nature does not allow us to break loose from the cycle. Since the financial crisis, growing numbers of populists are seizing the opportunity that tribalism offers." When the ESSENTIAL editorial team interviewed Norberg by video in January 2021, nearly the entire world was closed off due to the corona pandemic. Yet he radiated optimism. "There has naturally been much discussion about value creation chains. But the world has also learned that you can only understand major problems when there is global cooperation." He says there is definitely an opportunity for a golden era to come our way after the pandemic.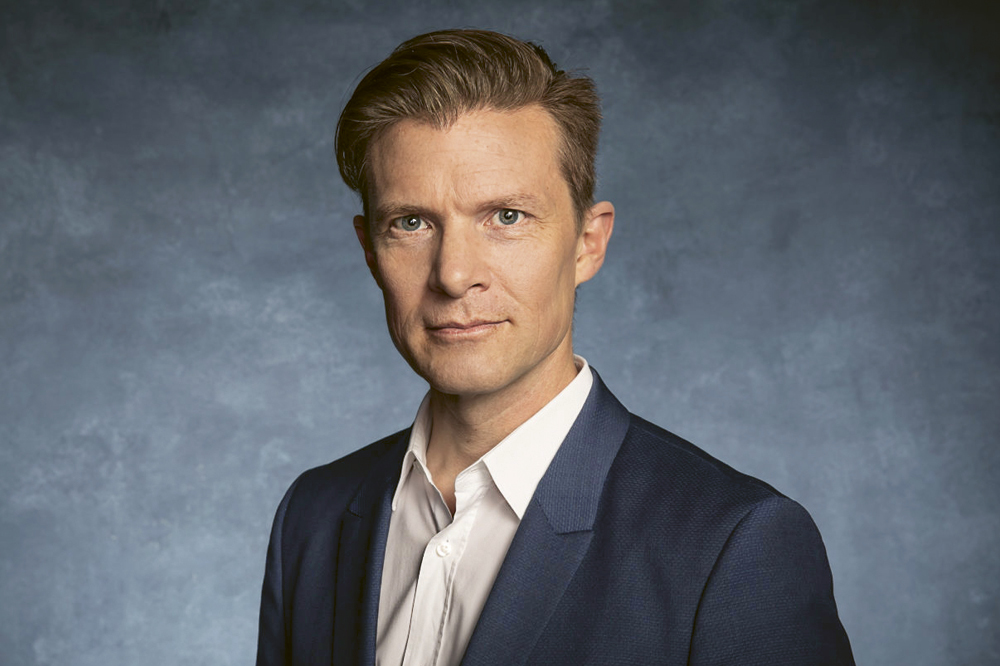 Born in 1973, Johan Norberg studied history at Stockholm University and began working for the Swedish think tank Timbro in 1999. His second book, "In Defense of Global Capitalism," was published in the original Swedish in 2001 and has been translated into more than 25 languages. Its commercial success allowed Norberg to begin work as an independent author in 2006. One of his best-known works is "Progress." The subtitle for the English edition is "10 Reasons to Look Forward to the Future." As a senior fellow at the U.S.-based Cato Institute, he champions free trade, among other policies.
Open Doors
Norberg does not see bottlenecks impeding access to resources. "The most important resource is the human brain, and that is potentially infinite. It's not the reserves of copper or lithium that will determine whether prosperity for 10 billion people can be achieved but rather open exchanges, open minds and open societies." Norberg also makes the case for "open doors," that is, more or less unhindered migration. The view has stirred up some unpleasantness, but he feels he has been proven right again and again.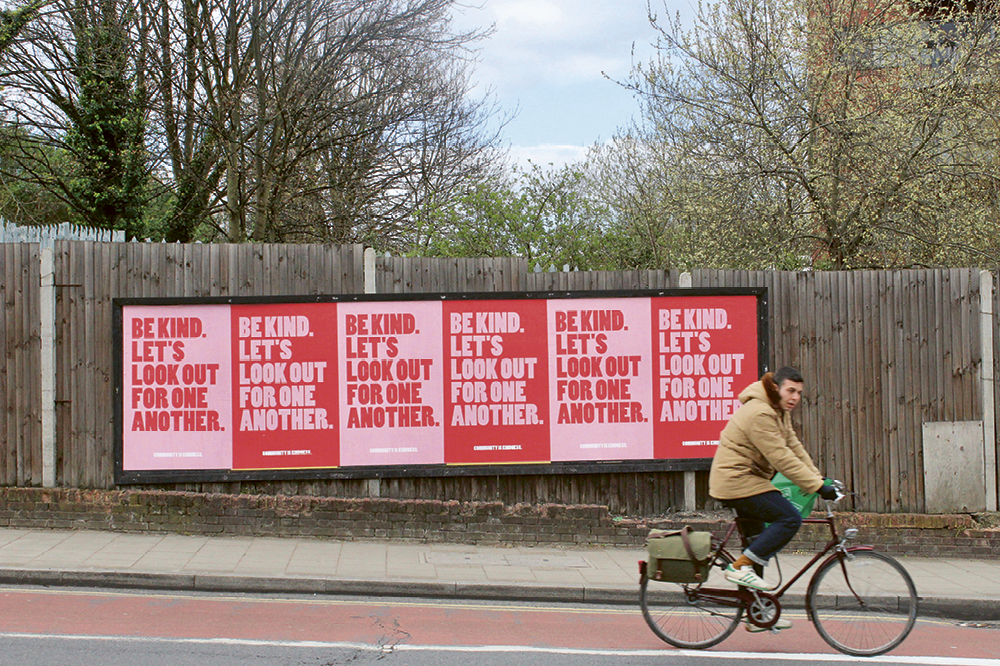 Norberg says the climate crisis also can only be overcome with innovation – and a price levied on CO2 emissions, which would promote this kind of innovation. He has not discussed this with fellow Swede Greta Thunberg, but certainly with many of her supporters. And with politicians who have little patience for openness to technology and want to regulate how a desirable state of affairs should be achieved. Norberg, who prefers not to classify himself along the left-right spectrum, makes the case for objectives instead of concrete plans. He is repeatedly asked why he is not involved in politics himself. His answer: "I am comfortable in the role of someone who moves new ideas along to breakthroughs." That means talking about things that the majority doesn't agree with. In politics, you would have to do exactly the opposite.
The fact that Norberg distances himself from these kinds of responsibilities likely relates to the longing for freedom that has been driving him since his school days and that he can enjoy today as an author. He is always writing. He does it everywhere, in every room in his house, and he likes to do it in cafés or on trips, at any time of the day. If his smartphone happens to vibrate and show him a new tweet, that doesn't bother him at all – after all, it could give him another idea. He doesn't yet know what his next project will involve, only that "I will be dealing with great misconceptions and trying to refute them." That's exactly what he has done for 20 years.
---
This article originally appeared in ESSENTIAL, Freudenberg Sealing Technologies' corporate magazine that covers trends, industries and new ideas. To read more stories like this, click here.
More Stories About Sustainability