First-Hand News?
Obtain news and background information about sealing technology, get in touch with innovative products – subscribe to the free e-mail newsletter.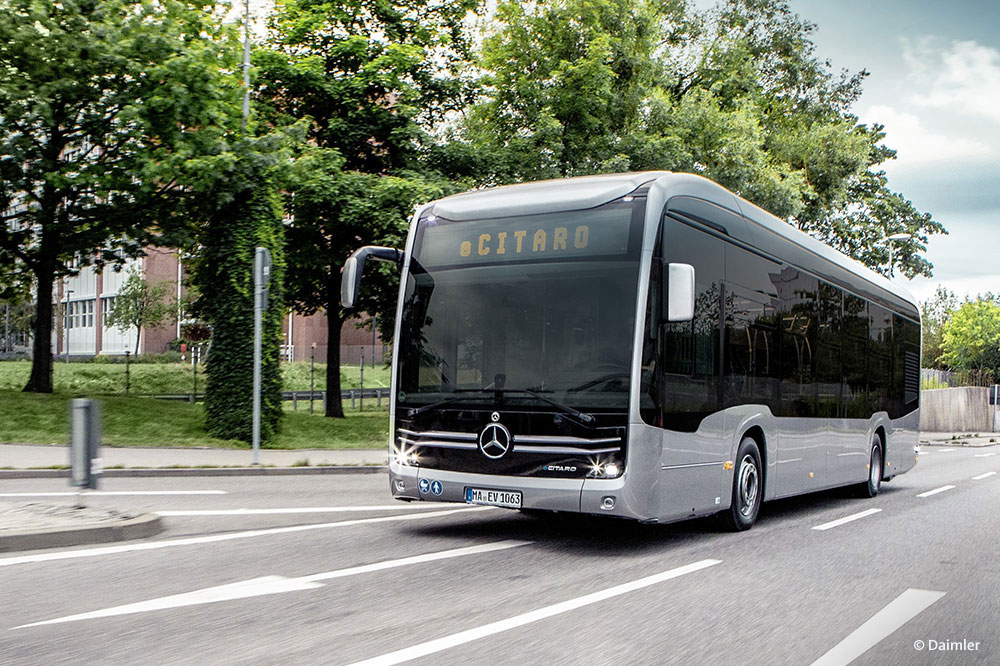 The Atmosphere Is Electric
IAA 2018 in Hannover is devoted to commercial vehicles. Its innovations, in vehicles ranging from city buses to vans, may not be as spectacularly staged as the latest sports cars and SUVs. But they provide a remarkable look into a future with less pollution. Above all, it will be an electric future.
Many major manufacturers are giving their key models a special label: ready for series production. The exhibitors aren't highlighting concept cars – those advanced vehicles that are far removed from everyday use. Instead, they are proclaiming that the future can start now. The IAA slogan this year, "Driving tomorrow," is a good fit for that philosophy. More than 2,100 exhibitors will present their products from September 20 to 27. Aside from electric mobility, the exhibits will cover a number of themes: digitalization, networking, automated driving and urban logistics.
Battery-electric City Buses with Fuel Cell Option
Mercedes-Benz is heading to Hannover with its city bus, eCitaro, which the Stuttgart automaker first introduced to global market in early July. It is built on the platform of the world's most-sold city bus, but it uses an all-electric powertrain. Up to ten battery modules using lithium ion technology give the vehicle a range of about 250 km under ideal conditions, Mercedes-Benz says. The company will make its first deliveries to customers before the end of the year. At a later stage in the eCitaro's development, a fuel cell will beef up its propulsion system and extend its range.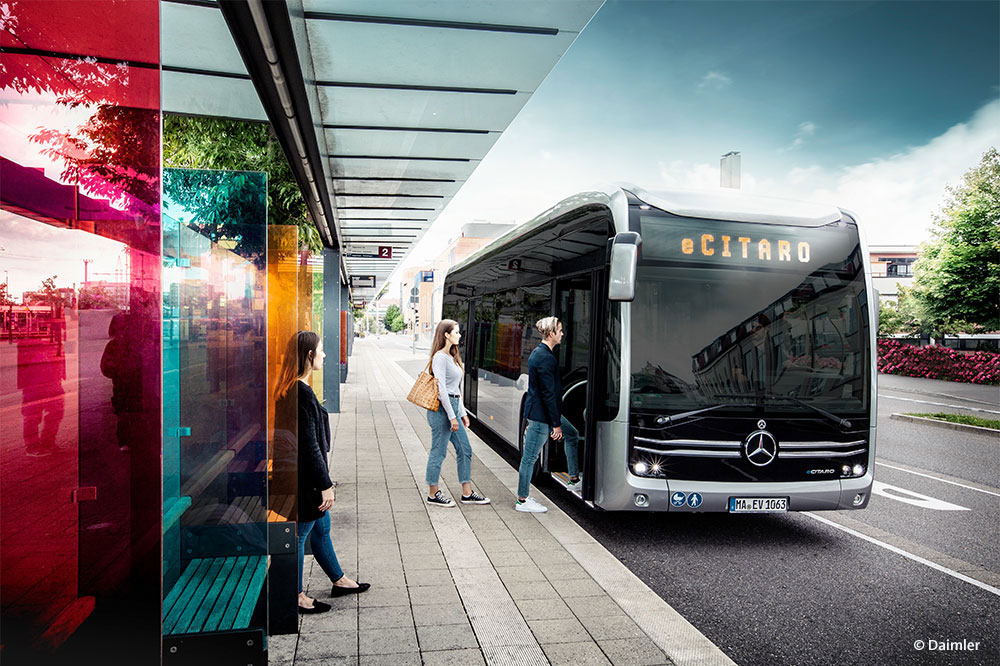 Electricity from Above for Trucks
eCitaro is also ready to handle a charging system that will likely become a more common sight in the future: electric current collectors on the roofs of the vehicle, drawing energy from overhead lines just as electric trains do. As a first step, highway retrofitting has begun on test tracks in Germany, such as the A5 near Frankfurt, and on a segment of the A1 in the North. Volvo and Scania are working with Siemens on the same approach, zeroing in on trucks that are well-suited to the technology.
MAN Bets on Electric Drive and Digitalization
Commercial vehicle manufacturer MAN's position is clear: "The future of freight and personal transportation in the city is electric." In harmony with this idea, its truck and bus division is exhibiting an array of all-electric vehicles ranging from three to 26 tons. MAN is also betting on the so-called electronic drawbar – an approach also known as "platooning." Two or more vehicles drive in a convoy just a short distance from one another. The use of the slipstream should enable fuel savings of up to 10 percent. Thanks to digital networking, the trailing trucks react to the first vehicle's braking in just 5 milliseconds – a requirement for safe driving in closely spaced columns. DAF, Daimler and Continental are working on this technology as well.
Low-emission Solutions for the Inner City
For its part, Iveco is boldly promoting a "diesel-free" zone in its exhibition space. The Italian company is looking at electric and natural gas powertrains as alternatives to conventional fossil fuels, and demonstrating them in small trucks used for inner-city transportation, among other vehicles. Not least of all, this segment is becoming more important due to the growing amount of shipping related to online commerce. VW is also responding to the trend: The e-Crafter is making its trade fair debut in Hannover. Ordering starts in September following a one-year field test.
Freudenberg Betting on Electric Mobility for the Long Haul
These examples show that the commercial vehicle industry is taking electric mobility seriously and recognizing its viable technologies for the future. Freudenberg Sealing Technologies (FST) has shared this attitude for years and has developed forward-looking solutions for electric-battery housings and thermal management. By acquiring a minority stake in the battery company XALT Energy, FST has now taken a crucial step to becoming one of the top providers of battery modules. Its strategic partnerships with a bus and a truck company, both American, underscore this leading role. FST has also acquired a high level of expertise in static seals and gas diffusion in the fuel cell field. With the purchase of the German fuel cell manufacturer Elcore, FST is filling gaps in its expertise. The organizations are now developing fuel cells for commercial vehicles. The first hybrid transit bus in the U.S. is due out in 2020 and will use fuel cell technology.
More Stories About E-Mobility