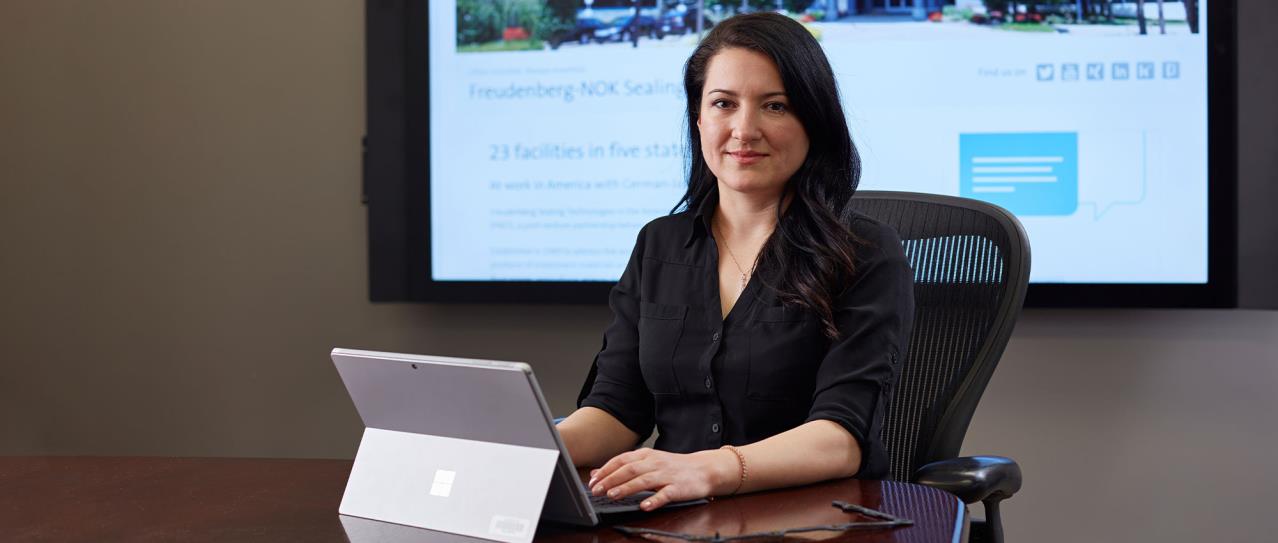 People at Freudenberg Sealing Technologies
Ilke Dindogru
Product Manager
Welcome to the "Employee Spotlight". This series introduces us to employees from all around the world as well as from all different job functions within our company. We get the opportunity to gain insights on their work life and to learn the variety of job options that are available within the company. In today's spotlight: Ilke Dindogru, Product Manager within the Strategic Sourcing and Trading (SST) group.
About Ilke
I work as a Product Manager within the Strategic Sourcing and Trading (SST) group. In this group we support finished traded product and support manufacturing capabilities. It is a global job and I get to work with suppliers and colleagues across the globe.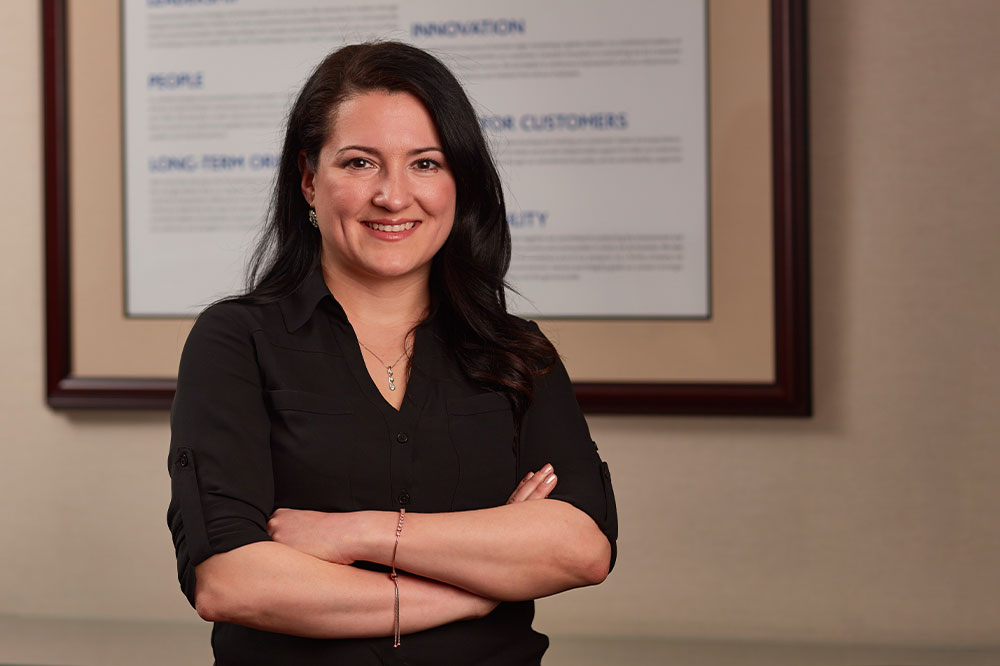 What do you like the most about Freudenberg Sealing Technologies?
Freudenberg was founded in 1849, and we are part of this company with such a long history – if you think about all the changes in the world and industry that took place, it is very impressive for an organization to evolve with the changing times and remain a leader in its industry 170+ years later.
It has very strong roots, but also has a very strong connection to the future through its commitment to innovation. Now, as the industry is shifting towards sustainable energy, Freudenberg is also taking the steps to become a strong player in that area as well. It is always evolving, always moving forward which I admire.
In addition to all this, Freudenberg Sealing Technologies is a company with strong ethical values. Working at a company that has high ethics standards is very important for me and makes me proud to be a part of this organization.
What has been your favorite project to work on at Freudenberg Sealing Technologies?
Although I have a technical, Chemical Engineering background, I have most enjoyed working on projects that I can incorporate my technical knowledge into Business and Marketing strategies. Some projects that are the most memorable, and that I enjoyed working on usually involve strategy – most recently led the creation of a Global Sourcing Strategy for my product group. This required a thorough assessment of our global supply base, and define our strategy moving forward. As part of this, I got to collaborate with colleagues in Europe and across the US.
When I was in sales, I also enjoyed working on the Annual Customer Strategies. For me it is very energizing to take a step back, and look at the big picture: looking at a situation from different angles and brainstorm with my fellow colleagues.
I love working on global projects that make a positive impact.
What is your favorite thing about working for Freudenberg Sealing Technologies?
I love working on global projects that make a positive impact. Also, the people at this company are some of the smartest, hard-working and fun people that I've met.
What is your proudest moment working at Freudenberg Sealing Technologies?
I was very honored to receive the "Engineering Excellence Award" at the Annual Sales Conference in 2018 for helping to grow some segments of our business in the US.
What does your workspace look like?
I work in a typical office environment, however the scope of my work as a Product Manager is on a global scale and I find that very exciting. On a daily basis, I work with our suppliers and colleagues across Far East Asia, our counterparts in Europe, as well as the US-based sales teams in the different industries such as Automotive, GI, Process Industries etc. Lastly but not least, I work with the FNST plants in the US on different products managing business development, quoting and launches.
I also travel to Far East Asia to manage our production partners there.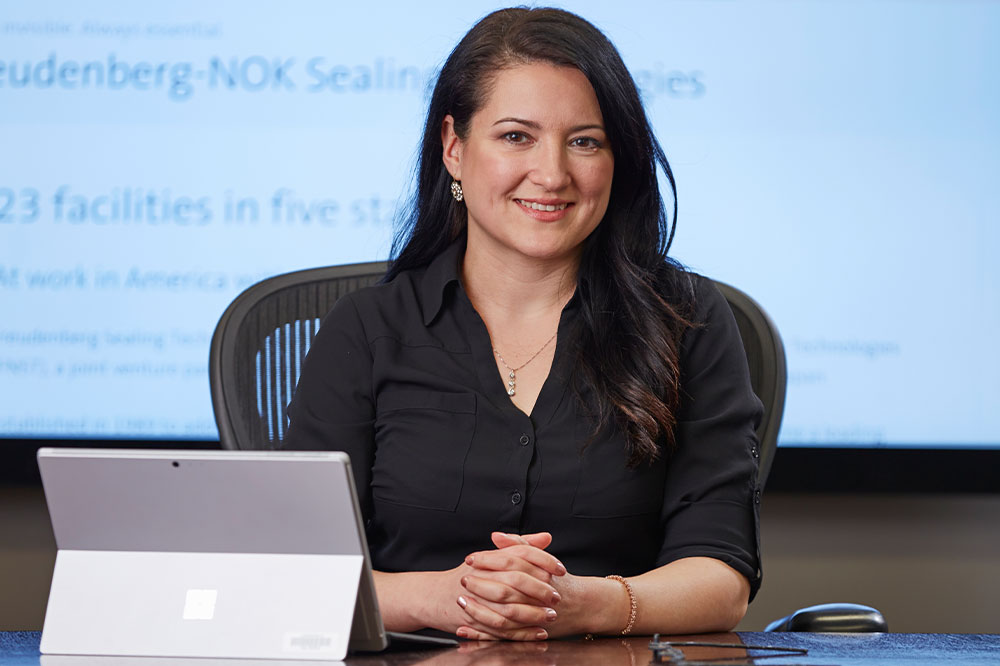 What does a day in the life of a Product Manager look like?
As a Product Manager within the Strategic Sourcing and Trading (SST) group, a lot of my work revolves around product strategy. In this group we support finished traded product: we support manufacturing capabilities and product offering; for example if a LC does not have the floor space to take on an additional product, they will come to us and we utilize our global supply base of production partners to find a facility that can support that product. Similarly, if there is a material that the LC can no longer support, or to achieve better pricing & margins, we work on those projects too.
At any given time, I am working on pricing and market studies, benchmarking, business development, sales and cost savings targets. I've worked on creating the global sourcing strategy for my assigned product category and this requires collaboration with colleagues from different divisions within the US and in Europe and a thorough understanding of the market.
Several times a year, we travel to Far East Asia to visit current suppliers as well as potential suppliers as maintaining a healthy supply base is critical.
I also lead quoting activities; understanding the customer's product requirements and having discussions with the plants, sales and suppliers. Lastly, I also manage launch activities for programs that we've won and are launching.
This is a position that has many facets so it is important to balance all these different activities well.
What are some of your career milestones and accomplishments?
I started out as a Chemical Engineer, but have always been interested in Business and Marketing as well. For this reason, I went back to graduate school to get a MBA. I was very excited to take the position of Product Manager two years ago so I could focus on my area of interest.
In your mind, what sets Freudenberg Sealing Technologies apart from its competitors?
Prior to this role, I was on the sales team for 5 years and can confidently say that Freudenberg Sealing Technologies is the most trusted, capable, and reliable supplier to our customers. Freudenberg truly is the expert when it comes to sealing technologies.
Also, as a company, we are always looking forward to be a leader in future market trends – you can see this by the acquisition of battery manufacturer Xalt and fuel cell company Elcore.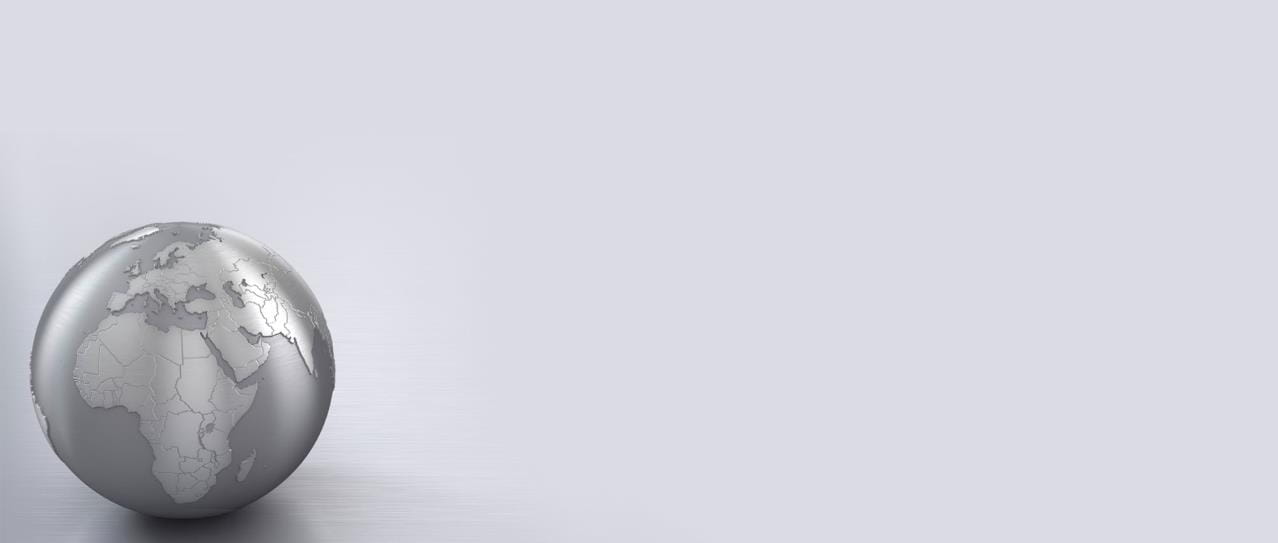 First Hand News
Best of all, keep up with the latest developments
with the Freudenberg Sealing Technologies newsletter.
Subscribe now!